Investments That Matter
Agent Capital is a healthcare venture capital firm focused on investing in novel, differentiated therapeutics and treatments that address unmet patient needs.
From preclinical to commercial, we make direct equity investments across all stages of development.
Our team partners with scientists, entrepreneurs and other investors to develop the next generation of healthcare innovations, focusing on making a difference in patients' lives.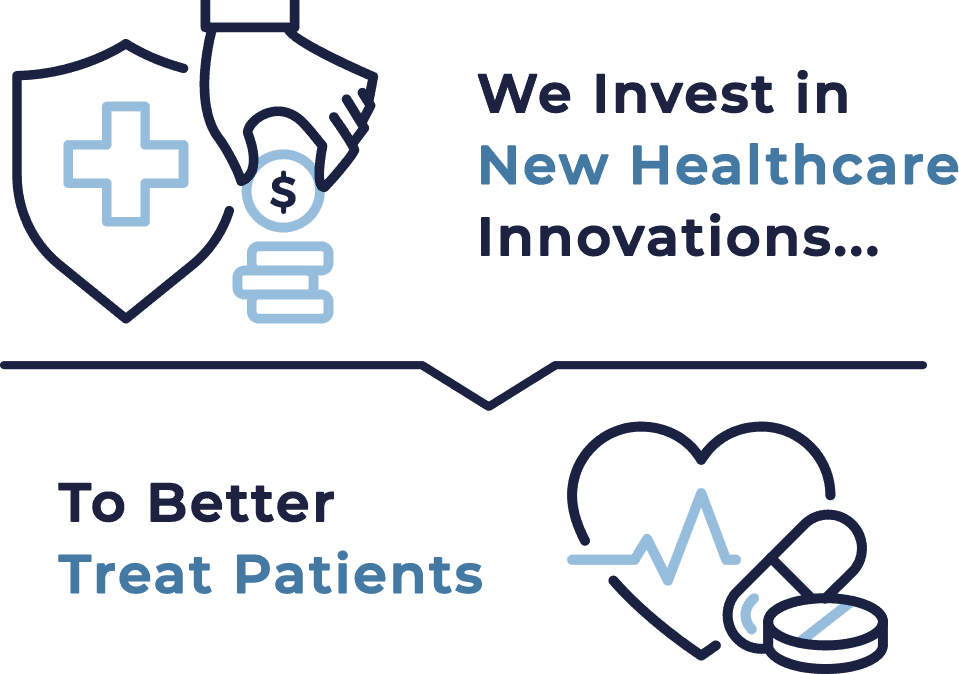 Geeta Vemuri, PhD, MBA
Managing Partner
Geeta Vemuri, PhD, MBA
Managing Partner
Prior to Agent Capital, Dr. Vemuri was the Managing Partner of Baxter Ventures and the Managing Partner of Baxalta Ventures, where she led each corporate venture capital arm with more than $300M under management. Prior to Baxter, Dr. Vemuri was a Partner at Quaker Partners where she focused on biotech and healthcare investments. Dr. Vemuri has served on the board of a variety of companies, including Cempra (until its IPO and Dr. Vemuri's departure in 2011), Covagen (acq. by J&J), Gadeta (acq. by Gilead), Naurex (acq. by Allergan), Ocular Therapeutix, Protez Pharmaceuticals (acq. by Novartis), Syntimmune (acq. by Alexion), and True North Therapeutics (acq. by Bioverativ/Sanofi), among others. Dr. Vemuri received a PhD in biochemistry from Indian Institute of Sciences and an MBA from The Wharton School at the University of Pennsylvania.

Preston Noon, PharmD, MBA
Partner
Preston Noon, PharmD, MBA
Partner
Prior to Agent Capital, Dr. Noon was at Baxalta Ventures where he supported new investment opportunities. Prior to Baxalta Ventures, Dr. Noon was a post-doctoral Associate for the U.S. Business Development and Licensing group of Bayer Pharmaceuticals, where he worked on in-licensing assets, acquisitions and asset divestitures. Prior to Bayer, Dr. Noon was an MBA analyst at Bristol-Myers Squibb for Global Medical Affairs. He began his career in the pharmaceutical industry working at Bristol-Myers Squibb to support clinical trial operations, specifically to monitor and improve enrollment timelines for oncology and immunology assets including ipilimumab and nivolumab. Dr. Noon is a Kauffman Fellow, member of Class 23. He received a PharmD and MBA each from the University of Connecticut.

John Glasspool
Venture Partner
John Glasspool
Venture Partner
Mr. R. John Glasspool serves as a Venture Partner at Agent Capital, LLC, and has over 25 years of deep commercial industry expertise throughout the BioPharma industry. John was former Executive Vice President and Head of Corporate Strategy & Commercial Operations at Baxalta from 2015 to 2017. He served as Vice President, Head of Emerging Therapies and Market Development of Baxter International's Bioscience division from 2012 to 2015. From 2002 to 2012, John served at Novartis where he was Head of Region Europe for Vaccines and Diagnosis; Global Head Pharma Commercial Operations, Pricing and Market Access; and Head of Cardiovascular and Neuroscience Franchises. From 1991 to 2002, John served at Johnson & Johnson where he had roles of increasing responsibility within the Sales and Marketing division, including as Director of Strategic Marketing.

Bruce Peacock
Venture Partner
Bruce Peacock
Venture Partner
Mr. Bruce A. Peacock, CPA, serves as a Venture Partner at Agent Capital, LLC and as Executive Chairman at Carisma Therapeutics. Bruce has over 35 years of life sciences experience, including senior executive roles at a number of companies with successful exits. From 2010 to 2014, Bruce served as the Chief Financial and Chief Business Officer of Ophthotech Corporation (IPO in 2013). Prior to Ophthotech, Bruce served as President and Co-Chairman of Alba Therapeutics Corporation. Prior to Alba, Bruce served as Chief Executive Officer of The Little Clinic (acquired by Kroger), Adolor Corporation (acquired by Cubist/Merck), and Orthovita (acquired by Stryker). From 1992 to 1999, Bruce served as Executive Vice President and the Chief Operating Officer of Cephalon Inc (acquired by Teva). From 1982 to 1992, he served as a Senior Vice President and the Chief Financial Officer at Centocor Ortho Biotech, Inc. (acquired by Janssen/J&J).
David Meek
Ipsen, CEO & Board Member
David has over 25 years of experience in the pharmaceutical industry where he has held various global executive positions in major pharmaceutical and biotechnology companies. Prior to joining Ipsen David was Executive Vice President and President of the oncology division of Baxalta.
Norbert Riedel, PhD
Aptinyx, President & CEO
Norbert has held multiple executive leadership roles, including as former President and CEO of Naurex (acquired by Allergan), former Corporate Vice President and Chief Science and Innovation Officer of Baxter, and as Head of Worldwide Biotechnology for Hoechst Marion Roussel (now Sanofi).
Bill H. Gantz, III
PathoCapital, President
Bill was the former Executive Chairman and CEO of Ovation Pharmaceuticals (acquired by Lundbeck) and former CEO and President of PathoGenesis Corporation. He also held senior executive roles for over 20 years at Baxter International, including as President and as Chief Operating Officer.
Robert L. Parkinson, Jr.
Baxter, Chairman Emeritus
Bob has many decades of executive leadership experience in the pharmaceutical industry. Most recently Bob was named Chairman Emeritus of Baxter International, where he was previously the Chief Executive Officer, President and Chairman of Baxter Healthcare Corporation from 2004 to 2016.
Ivana Magovčević-Liebisch, Ph.D, J.D
Ipsen, Chief Business Officer & Executive VP
Ivana has over 20 years experience in the pharmaceutical industry, including deep business development expertise. Prior to joining Ipsen, Ivana was Executive VP and Chief Strategy & Corporate Development Officer at Axcella Health, and Senior Vice President and Head of Global Business Development for specialty drugs at Teva Pharmaceuticals.
Alicia Löffler
Northwestern Univ., Associate Provost
Alicia is the Associate Provost for Innovation & New Ventures, Associate Vice President for Research, and Executive Director for Innovation and New Ventures Office for Northwestern University, overseeing all start-up and commercialization efforts at the university.
Gwen Melincoff
Agent Capital, Business Development Advisor
Gwen has over 25 years of leadership in the biotechnology and pharmaceutical industries. She has extensive business and board experience in major pharmaceutical and biotech companies as well as medical devices. Currently she serves on the board of Collegium Pharmaceutical, among others.